Laser Goggles
Laser protection goggles are required when using laser equipment. The goggles which Omega Laser systems supply are manufactured to standards EN207 and EN208 and protect against the full range of wavelengths used in the equipment we sell. All of our set packages include 2 pairs of goggles within the package price.
Specialist Acupuncture Tip
For acupuncture, we provide a beam adaptor designed specifically for the stimulation of acupuncture points. This also provides the conductivity for the single probes when used with the acupuncture point finder on the Xp base units and is included at no extra cost when an Xp and single probe are purchased.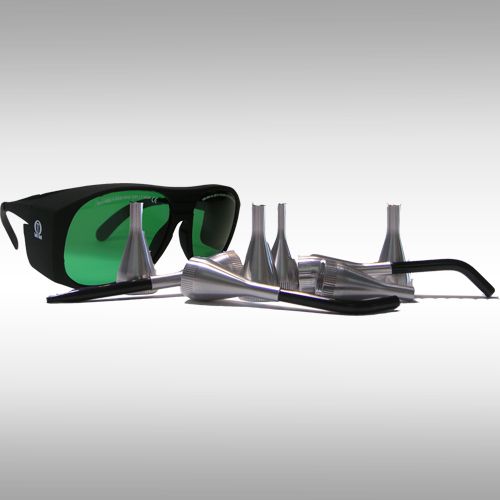 Contact us
Contact Omega to discuss the most appropriate system to tackle the conditions you require to treat in your practice.
Call +44 (0) 1787 477551 or email info@omegalaser.co.uk